The support items include all expenses in a 24-hour period including assistance with self-care or community access activities, accommodation, food and negotiated activities. This type of support would be used for short periods of up to 14 days at a time (exceptions may be made such as for participants by negotiation). For longer-term arrangements, other options are likely to be more appropriate (e.g. Supported Independent Living or Medium-Term Accommodation).
These support items are in-line within the NDIS price guidelines and limits.
Different price limits apply depending on the time of day, day of week on which the supports are delivered, and the ratio of staff to participants in the facility delivering the respite care.
All costs include and cover the following:
Accommodation
24 hrs support / Non-Active Over nights
Meals
Outings and Activities
Pick up and Drop off services can be arranged
If active overnight is required, please contact Wattle Tree Country Retreat to discuss your requirements.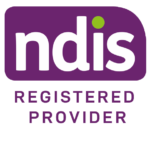 Short Term Accomodation 1:1
Short Term Accomodation 1:2
Short Term Accomodation 1:3
Short Term Accomodation 1:4